HOME PRIDE REAL ESTATE
We take pride in offering current mentorship and training to all different levels of experience. We allow agents to be in charge of their own career and on their OWN time. We are here to help guide every agent through their transactions AND support them with their marketing needs.
---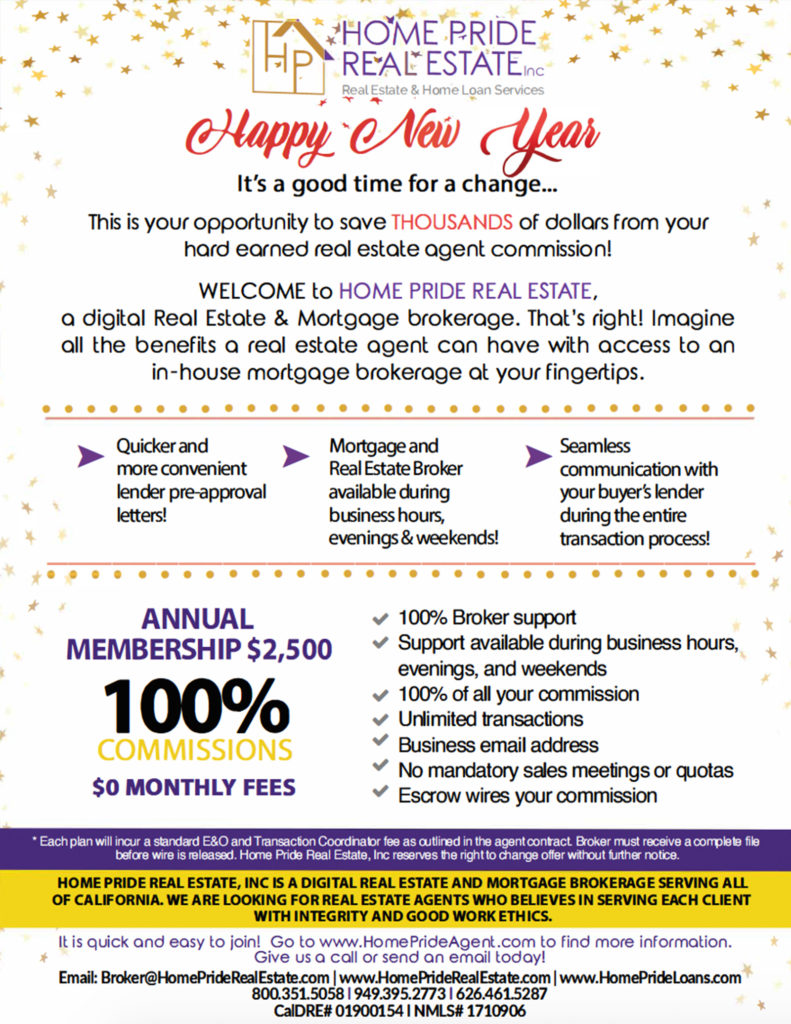 *Each plan will incur a standard E&O and Transaction Coordinator fee as outlined in the agent contract.
Broker must receive a complete file before wire is released. Home Pride Estate, Inc reserves the right to change offer without further notice.
IT'S QUICK AND EASY TO JOIN!
You can conveniently REVIEW and Docusign your agent forms now!
To REVIEW each document simply complete the PowerForm Signer Information below.  If you agree, then sign electronically where required.
The below documents are included in the PowerForm:
Independent Contractor Agreement
Compensation Agreement
Policies & Procedures Manual
Recurring Credit Card
Should you need any assistance, please do not hesitate to
contact us at 800.351.5058 or email Broker@HomePrideRealEstate.com
INTERESTED IN LEARNING MORE ABOUT BECOMING A HOME PRIDE REAL ESTATE AGENT
Fill the form below and we will contact you!